Thermal-visible smart cameras for perimeter protection
SightLogix was the first manufacturer worldwide to introduce the ability to detect not only the presence but also the position of a target in GPS coordinates on a map through the sole analysis of the thermal video flow starting from the year of its foundation in 2004.
Today SightLogix offers a wide range of cameras with single and double thermal-visible sensors with the ability to perform video analysis simultaneously on both lenses, combining the best performance of daytime vision with the thermal one.
SightLogix is the only manufacturer to certify the automatic detection distances of a target with precise data within the datasheet, confirming the reliability of the technology widely used internationally for the protection of highly critical sites.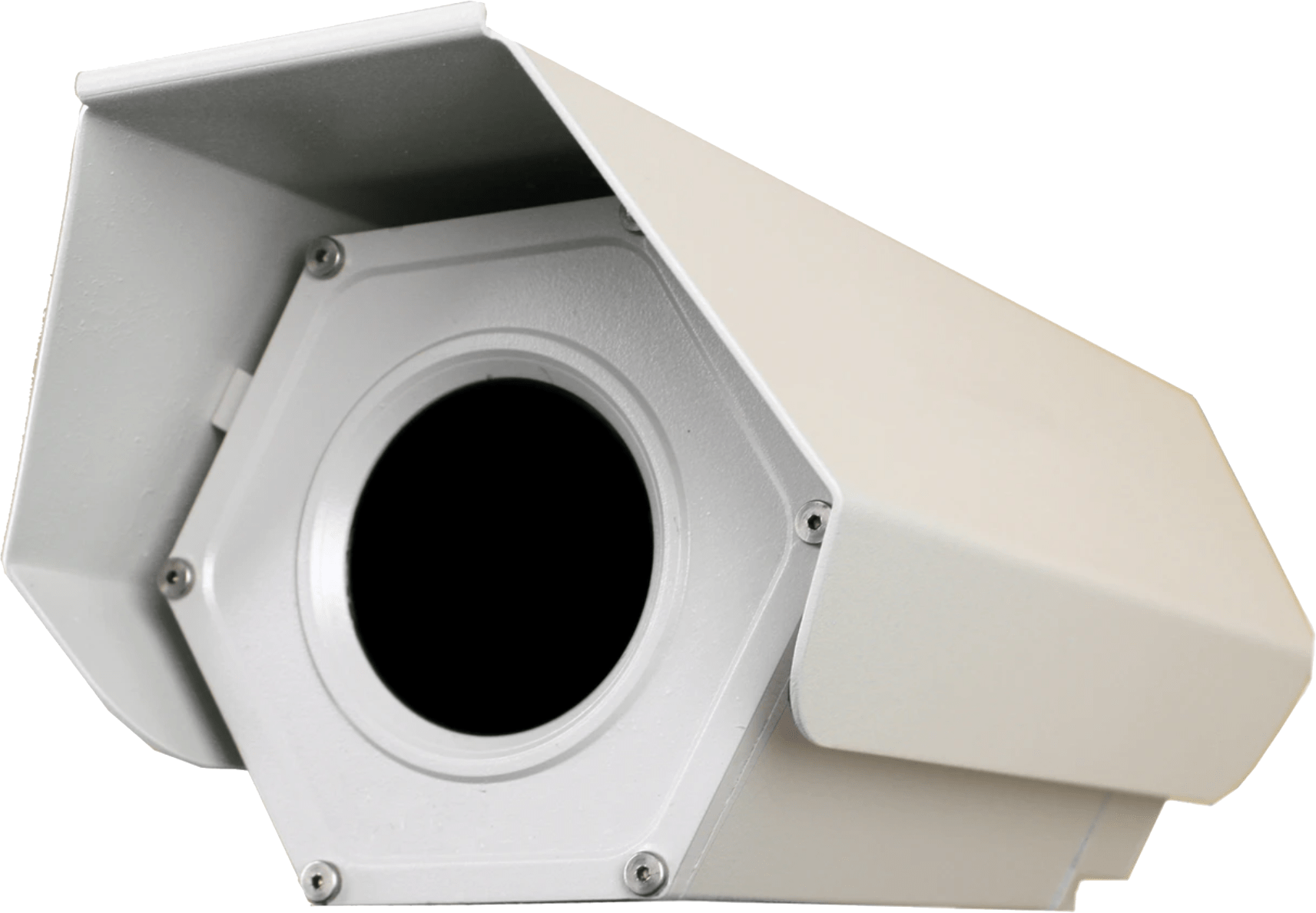 SightLogix cameras are available in 5 different series:
| | | |
| --- | --- | --- |
| Series | Sensor | People detection range |
| SightSensor HD | thermal-visible | Up to 100m |
| SightSensor GTC | thermal-visible | Up to 220m |
| SightSensor GT | thermal only | Up to 595m |
| SightSensor NS4 | thermal only | Up to 300m |
| SightSensor NS6 | thermal only | Up to 595m |
The SightSensor HD and SightSensor GTC cameras are equipped with a dual thermal-visible sensor to combine the advantages of reliable detection in the thermal with those feasible in the visible.
The SightSensor HD and SightSensor GTC thermal-visible cameras include Dual-Sensor Analytics (DSA) functionality, a powerful innovation that detects targets on both the thermal and visible sensors simultaneously for high detection accuracy and reduced false alarms when conditions demand it.
Thermal video has long been recognized as an excellent method for human target detection because it sees in the dark and ignores shadows and reflections that cause false alarms. At the same time, there are situations during the day when even visible video can detect a target with high reliability, providing important details of the scene to aid analytical decision making.
By simultaneously comparing the activity of each independent sensor, DSA detects, rejects, and validates thermal and visible activity in real time, providing a highly reliable security result.
SightSensor NS cameras equipped with only a thermal sensor are available in two versions, NS4 with 384×288 resolution and NS6 with 640×480 resolution for more critical applications where a sharper thermal image and a wider frame are required.
The entire range of SightLogix cameras is distinguished from its competitors by the high quality of thermal images through the use of complex stabilization and scene sharpening algorithms that ensure greater effectiveness in harsh environmental conditions and a wider detection range.
The target georeferencing feature makes the cameras critical in the protection of highly critical sites where it is necessary to be able to track the movements of potential intruders in real time on a map so as to speed up the response time to a possible attack.
ADVANTAGES OF THE SOLUTION
Double thermal-visible sensor for optimal control of any situation
Sharp and contrasted images thanks to powerful optimization algorithms that make video analysis algorithms more effective
Georeferencing of the targets on the map in GPS coordinates facilitate the task of the operators
Dual Sensor Analytics, video analysis applied simultaneously on both the thermal and visible sensor for greater effectiveness and reduction of false alarms
Automatic control of PTZ cameras for target tracking on GPS coordinate
Extremely reliable technology, with IP66 protection degree for operation in any environmental condition and working range from -40 ° to + 60 °
More information?
Contact us now.
One of our consultants is at your disposal to show you our products and solutions